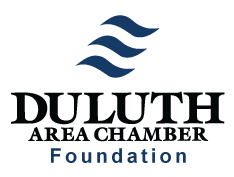 As a board and staff, we are very excited to launch a new initiative which will give us an opportunity to deepen our impact on our members, community, and economy: the Duluth Area Chamber Foundation.
Many Chambers, especially large ones such as ours, operate with a Foundation. Over the past year, we were intentional in our research on Chamber Foundations and even involved third party entities from outside our organization such as a strategic planning consultant, an HR consultant, and attorneys in employment and business law. Further, we consulted with accounting and finance professionals to ensure best fiduciary practices would be in place. This diligence only affirmed our realization that with a Foundation, we can do more in service to our members, businesses, and community.
Chamber Hires Daniel Fanning to Lead Policy and Foundation Efforts

It is with great enthusiasm and excitement that we write to formally share that Daniel Fanning has joined the Chamber team as our Vice President of Strategy & Policy and the Executive Director of the Duluth Area Chamber Foundation.
Daniel will oversee policy and advocacy efforts at the Chamber as we look to continue to grow our influence and impact to further support our members and local business community.
Connect with Daniel Fanning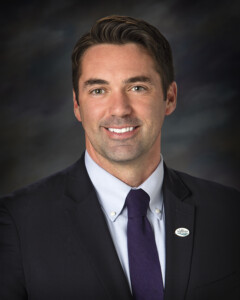 We invite you to connect with Daniel if you have any questions pertaining to policy initiatives or the Duluth Chamber Foundation, and/or if you are interested in contributing to the Duluth Chamber Foundation. With your support, we will continue to strongly advocate for our membership and the business community while working to address a number of key issues that many of you have shared with us over the past year and during our strategic planning listening sessions.
We look forward to working with you as we continue to move business forward in the Duluth area.
His experience in legislative advocacy, public policy, public relations, and building relationships, coupled with a formal education in leadership, makes Daniel the ideal fit to grow our influence at City Hall, the State Capitol and beyond. In addition, Daniel joins us with proven skills in fundraising and nonprofit leadership that will help establish and grow the Duluth Chamber Foundation.
Daniel holds a Masters of Advocacy and Political Leadership from UMD, is a combat veteran with several years of military experience and decorated leadership, and has over 20 years of experience in government relations at the local, state, and federal level having worked for the City of Duluth, the State of Minnesota and the United States Senate. Further, he has over 5 years of proven executive experience leading a foundation to historic success.
Save the date for Tuesday, November 8, where we will tell you more about the mission and vision of the Duluth Area Chamber Foundation at the upcoming Let's Do Lunch Duluth event.