The Power of DEI to Level-Up Your Leadership Style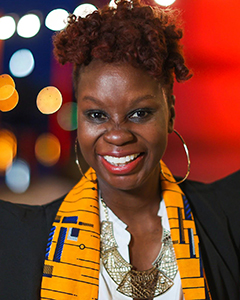 Written by Jebeh Edmunds
Owner, Jebeh Cultural Consulting
I'm excited to tell you about my new course, How to Be a Culturally Competent Leader. This course is just what you need to level-up your leadership style.
Here are just a few of the benefits of integrating DEI into your leadership style:
Increased Innovation: Diverse teams bring with them a melting pot of backgrounds, perspectives and ideas, leading to more creative products and solutions.
Enhanced company culture: Open dialogue in the company, makes staff members of color feel valued and included. When employees are fully engaged, it leads to higher job satisfaction and retention rates.
Better business outcomes: Research shows companies that prioritize DEI outperform their competitors and see higher revenue growth.
This course will provide you with everything you need to effectively integrate DEI into your management style. You'll learn about the benefits of diversity, unconscious bias, inclusive leadership practices, and more. Everybody wins!
Client Testimonial
"Jebeh has provided so much information in this course that is incredibly relevant to creating inclusive and welcoming workplaces. You can see the thoughtfulness she has put into creating a course that touches on the significant concepts that need to be understood in engaging with diverse communities, and she has done it in a way that is accessible for those with many demands on their time. I am thankful for the opportunity to learn from her and her willingness to share her experiences and perspectives that can help us create work and community spaces where all feel welcomed!"
Are you ready to level-up your leadership style?
Commitment to Change is a collaborative effort between Lake Superior College and the Duluth Area Chamber of Commerce to build a more inclusive and diverse community through education, resources, opportunities, and partnerships. This robust Diversity, Equity, and Inclusion resource guide has been curated from experts across the Twin Ports to share with your organizations in honor of Juneteenth.
Share This Resource