Honoring Juneteenth: Twin Ports Juneteenth Celebrations
What is Juneteenth?
Juneteenth, also known as Juneteenth Independence Day or Freedom Day, is an American holiday that commemorates the abolition of slavery. It was on June 19, 1865 when U.S. General Gordon Granger arrived in Galveston, Texas, to inform enslaved African-Americans of their freedom and that the Civil War had ended. That date came a full two and a half years after the signing of the Emancipation Proclamation, wherein slavery had persisted in the South. Juneteenth officially became a federal holiday in 2021.
Juneteenth celebrations in the Twin Ports will begin Friday, June 17 and extend through Sunday, June 19. Community events and opportunities to get involved are detailed below.
Juneteenth Celebrations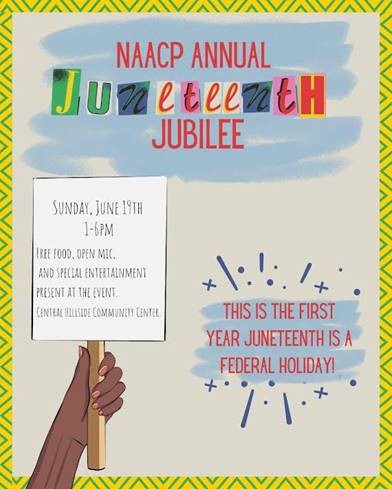 Get Involved
Instituting change within our community starts with commitment. Your support is needed for these events and beyond. As an individual or an organization – your time, monetary support, and presence at these events make an impact.
Volunteers
Volunteers are needed for the following: Setup at 11am, registration, passing out food, cleaning up grounds, entrepreneur assistants, elder tent assistant, child's area (screening process required), and an electrician to install electrical panels.
Children's Activities
The Twin Ports Juneteenth planners are seeking organizations that are able to contribute items/volunteers for kids' activities (face painting, games, crafts, books, etc.).
Donations
Monetary donations will go on to support event marketing costs, attendee transportation, and the children's play area/activities. Donations can be made via check to Family Rise Together or through PayPal: paypal.me/familyrisetogether
Transportation assistance – If your organization is able to provide qualified drivers, buses, shuttles, or other modes of transportation, please reach out to the planner emails.
Food donations, as well as paper products (silverware, plates, cups), are always appreciated. The organizers are specifically looking for donations of 400 hamburger buns and 400 hotdog buns.
Entrepreneurs
Established black-owned businesses are invited to have a table at the Juneteenth celebration. Those interested can sign up at: https://www.twinportsjuneteenth.com/vendors-click-here
If you are interested in volunteering, donating, providing transportation, or would like more information, please reach out to ChaQuana McEntyre cmcentrye@familyrisetogether.org and CC La'Vita Johnson ljohnson@familyrisetogether.org.
For more than 25 years, the Duluth Branch of the National Association for the Advancement of Colored People (NAACP) has partnered with community members and local businesses to honor Juneteenth. This year we get to celebrate with our community as June 19th, 2022 marks the FIRST Juneteenth as a federal holiday.
Volunteer + Donate
The NAACP Annual Juneteenth Jubilee is seeking 6-10 volunteers and $5,000 in donations that will go towards prizes, food, entertainment and permit fees. Folks interested in volunteering or donating can reach out to branch@duluthnaacp.org.
Become a Vendor
Vendors who would like to table at the event can register here: https://forms.gle/4L3AbQEc4oFa57D98
Commitment to Change is a collaborative effort between Lake Superior College and the Duluth Area Chamber of Commerce to build a more inclusive and diverse community through education, resources, opportunities, and partnerships. This robust Diversity, Equity, and Inclusion resource guide has been curated from experts across the Twin Ports to share with your organizations in honor of Juneteenth.
Share This Resource