Ramping Up Advocacy Efforts in 2022
Duluth and St. Louis County at the Capitol is nearly upon us. At this point, we hope you have had the chance to review the Legislative Priorities Booklet. It details the needs of our region and shares the stories of our community. Further, it is a good opportunity to better understand some of our bonding requests. These priorities remain just that – priorities. Yet, this year we have increased our efforts at the Capitol. We have made multiple trips to the Capitol already this Session, and authored support, advocating for our businesses, economy, and community.
These efforts have included advocacy for:
Replenishing the UI Trust Fund to avoid a tax hike on our small businesses
Support for broadband investment to deploy modern technology that will bring us closer together and open new doors for economic activity, education, and community health
Labor force participation
Investment in early childcare and education
Equity and inclusion efforts (workforce and economic development)
Investment in marketing Minnesota's business and economic environment (Launch MN); many states invest $10's of millions, Minnesota currently invests only about $150,000
Housing
Public safety
Funding to modernize the infrastructure at the 148th Fighter Wing
Updating airport property tax policy
Local government aid
Front-line worker pay
Incentivizing economic development opportunities
Healthcare provider initiatives
Bonding requests
Arts and entertainment economic expansion – way to go Chisholm!
A big thanks to our Policy and Advocacy Committee: Renee Mattson (Committee Chair, Trinity Creek Consulting), Daniel Fanning (Board Chair, LSC), Aaron Kelly (Chair Elect; LHB), Jennifer Cady (MAC Chair; MN Power), and Kenzie Hohman (Essentia). We are also fortunate to have the insight of Jeff Anderson (Costin Group, Inc.), who works as a government and public affairs consultant, as a board member.
Looking forward to working with everyone at the Capitol this year!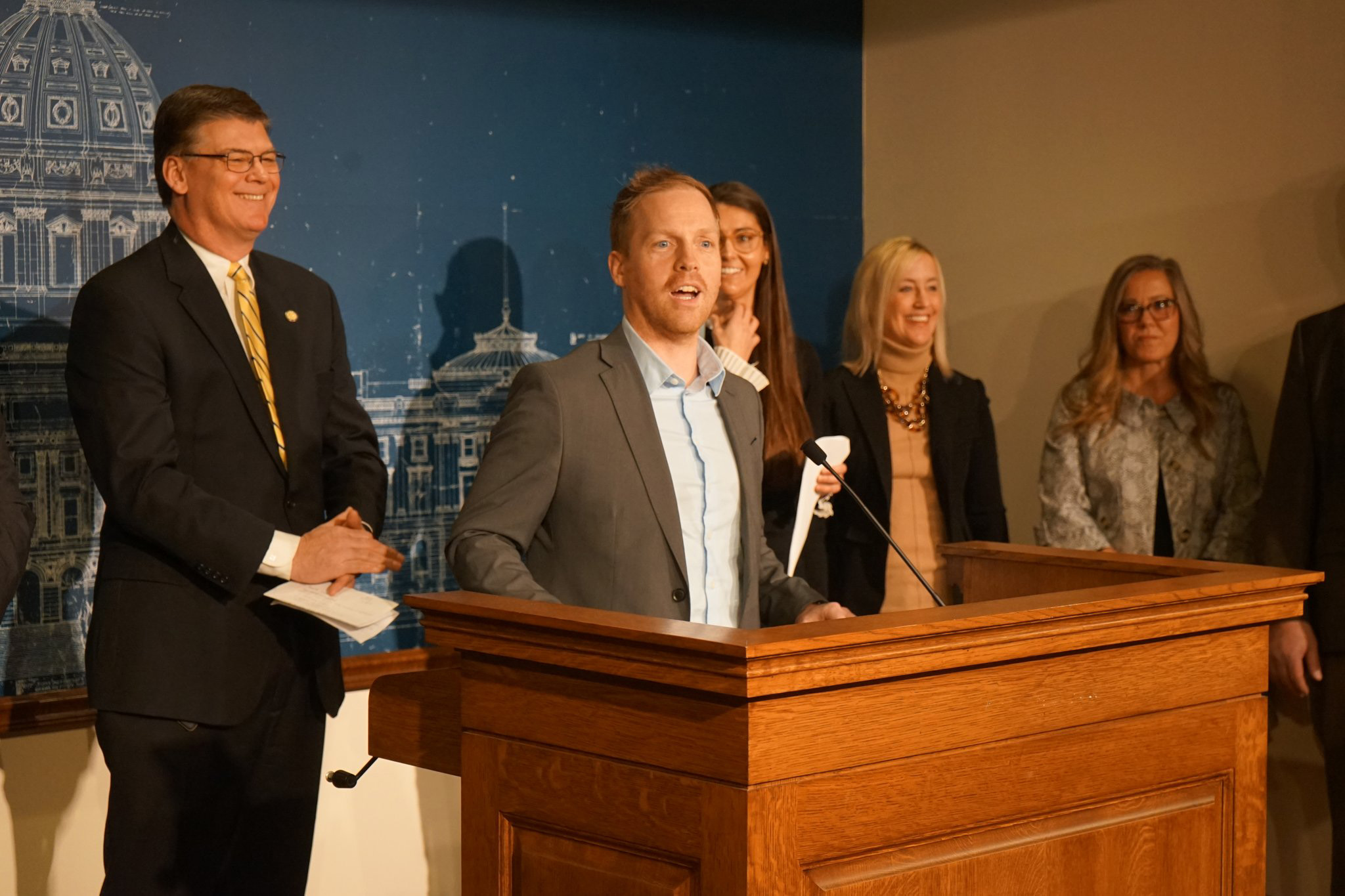 Feb 7, 2022 –

Matt Baumgartner speaking

in support of replenishing the UI Trust Fund.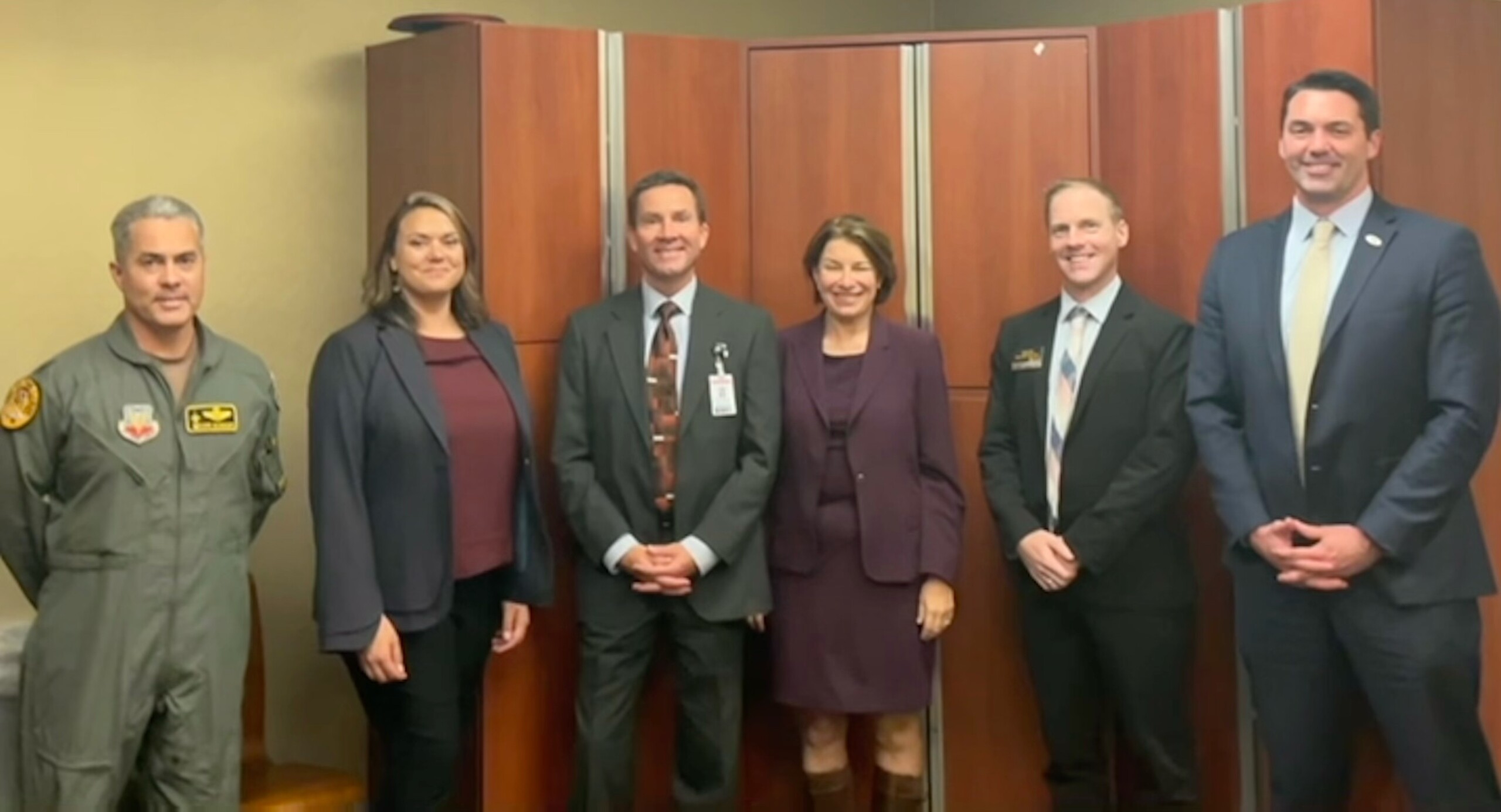 Nov 10, 2021 –
Military Affairs Committee (MAC) with the Senior U.S. Senator

Amy Klobuchar

to discuss ongoing efforts to support the

148th Fighter Wing

.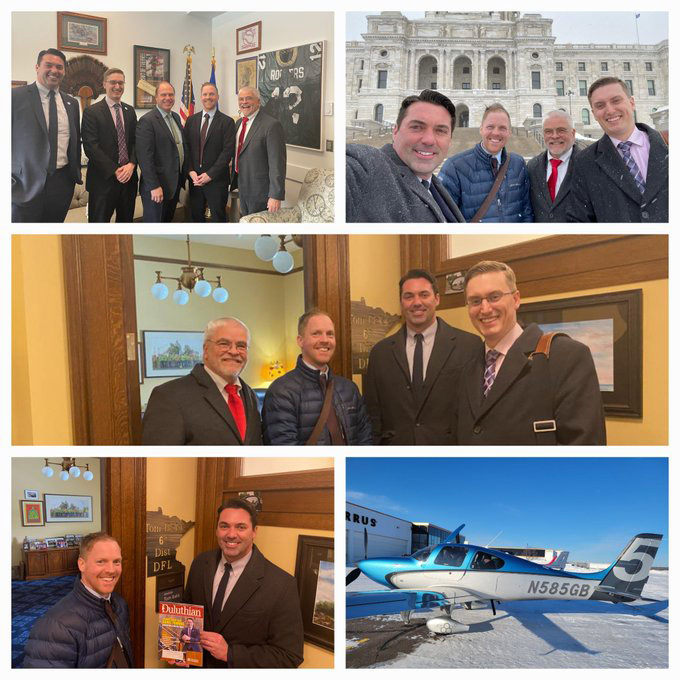 Feb 24, 2022 – Duluth stakeholders advocate in support of early childcare and education at the Capitol.