Project Party: Quarantine-Edition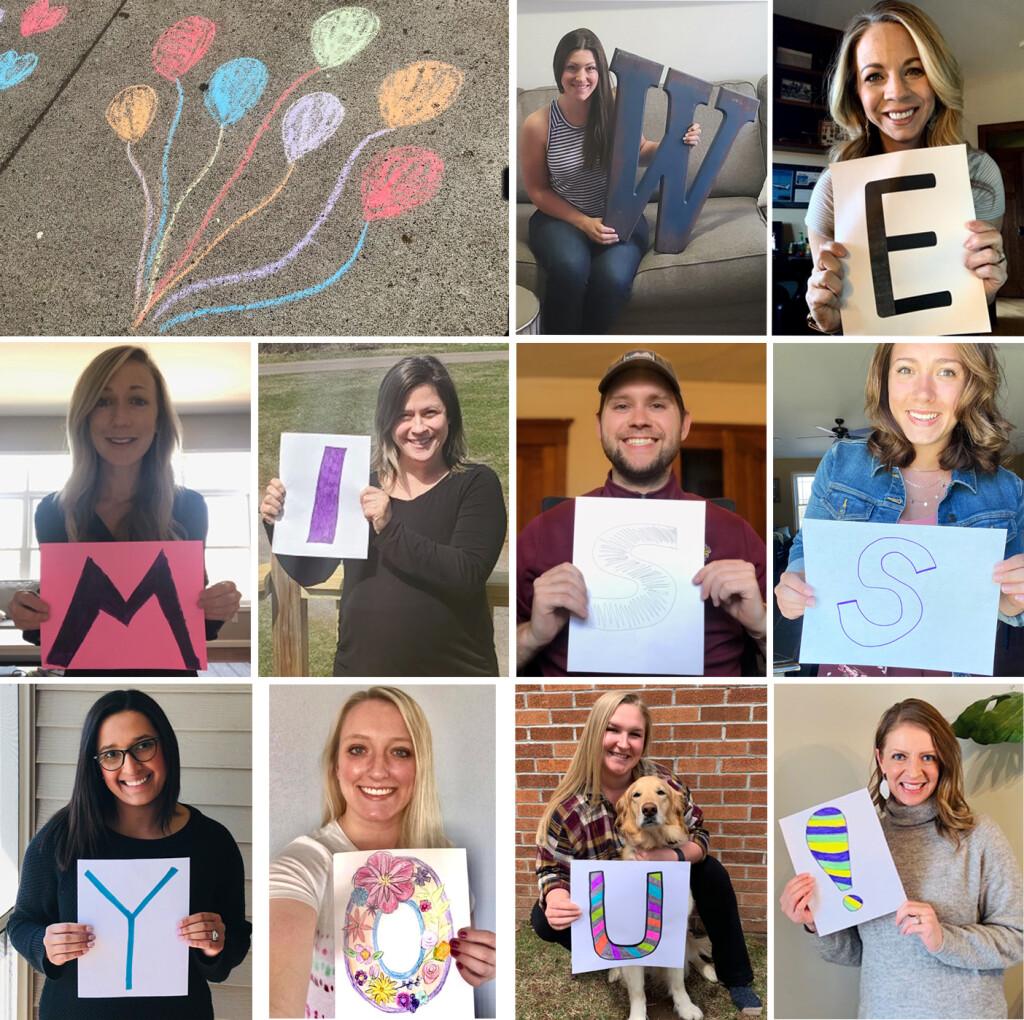 On Monday, May 11, volunteers celebrated birthdays of area children at Project Party – an initiative of Fuse Duluth young professionals program. The Project Party birthday celebration looked a little different this month due to social distancing. What is normally organized as a birthday party for the children and families living in the Steve O'Neil Apartments (SONA), this month's party was celebrated Quarantine-edition! This included a gift delivery and incorporated the community Chalk Your Walk campaign.
Volunteers delivered "Birthday Party in a Box" gifts to SONA staff, to distribute to resident children.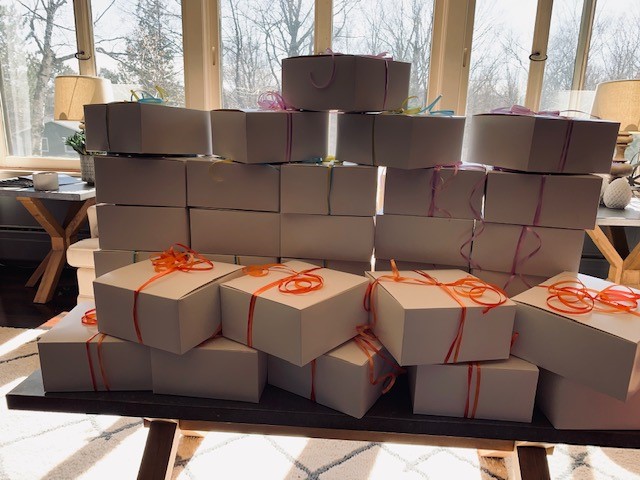 Gift boxes include:
Make your own cake-in-a-mug
Confetti poppers
Glow in the dark slime
Balloons
Pre-cut Hearts to allow the kids to decorate their window in support of the city-wide initiative
A personalized card from the Volunteer Committee
In addition to Birthday Party in a Box, Project Party volunteers decorated the sidewalk with chalk art and encouraging messages.
"Project Party volunteers recognize the value of connecting with, and celebrating these children during this time of challenge and stress," states Fuse Duluth Director, Martha Bremer. "While we are disappointed, we cannot host a full birthday party this month, we are excited to deliver these gift boxes and show our continued support through chalk. We want these families to know that they are important."
We share big thank you with the local media for sharing our story.
It is important to the Project Party committee to shower some of our favorite local families with love and support during this incredibly difficult time for all. There are many ways that we can think outside the box to continue to volunteer and make a difference in the community. We challenge you to come up with ways to support the community or simply do something to brighten a friend or family members day. We can all use the extra sunshine right now.
About Project Party
Launched September of 2015, Project Party is a bi-monthly program celebrating the lives of Duluth's children in need. The Fuse Duluth Volunteer Focus Committee hosts each birthday party at the Steve O'Neil apartments for their tenants and the children of the Damiano Center Kid's Kitchen who might otherwise not receive one. We believe that all children deserve a day to celebrate and be celebrated, surrounded by games, cake, decorations and people who care.
Since the program began, Project Party has celebrated more than 250 birthdays with over 2,000 siblings, family members, and friends.
The Volunteer Focus Committee is comprised of local young professionals dedicated to providing positive, memorable experiences for families in our community:
Lindsey Dueland, Northwestern Mutual
Lindsay Kern, Kern and Kompany
Bri Waldoch, maurices
Amanda Goodman, Northwestern Mutual
Jake Erickson, Northwestern Mutual
Martha Bremer, Director, Fuse and Leadership Duluth
Bailey Olson, Duluth Area Chamber of Commerce
Meghan Mahoney, Architecture Advantage, LLC
Abby Saralampi, maurices
Megan Stemper, DSGW Architects
The committee has worked very hard with area businesses to continue this exciting program. Project Party is sponsored by Maurices and the Duluth Balloon Company, with the support of additional organizations each month.
Fuse Duluth is the young professional's division of the Duluth Area Chamber of Commerce. We work to attract and retain talent in our area through our networking and educational offerings. Fuse events and offerings are strategically created by a 16-person board that focuses on bringing relevant options that will maximize collaboration between generations, and develop lasting business relationships in our community. To learn more about the Fuse Duluth program, visit FuseDuluth.com.