Leadership Duluth Celebrates 32nd Graduating Class
For more than three decades, Leadership Duluth has been educating and empowering Duluth area leaders to take an active role in the betterment of their community and workplaces.  On Thursday, June 25, 2020, Leadership Duluth will celebrate 52 graduating leaders.
Due to COVID-19 restrictions, the 32nd annual graduation festivities have been adapted to a virtual format. Leadership Duluth Director, Martha Bremer, along with volunteers from the LD Steering Committee, delivered celebratory gift packages to the doorstep of graduates attending the virtual ceremony. The packages include 2 champagne flutes and a bottle of bubbly, individualized Leadership Duluth plaque, and a certificate for dinner from Mid Coast Catering. Graduates unable to attend the ceremony will receive their LD plaque in the mail.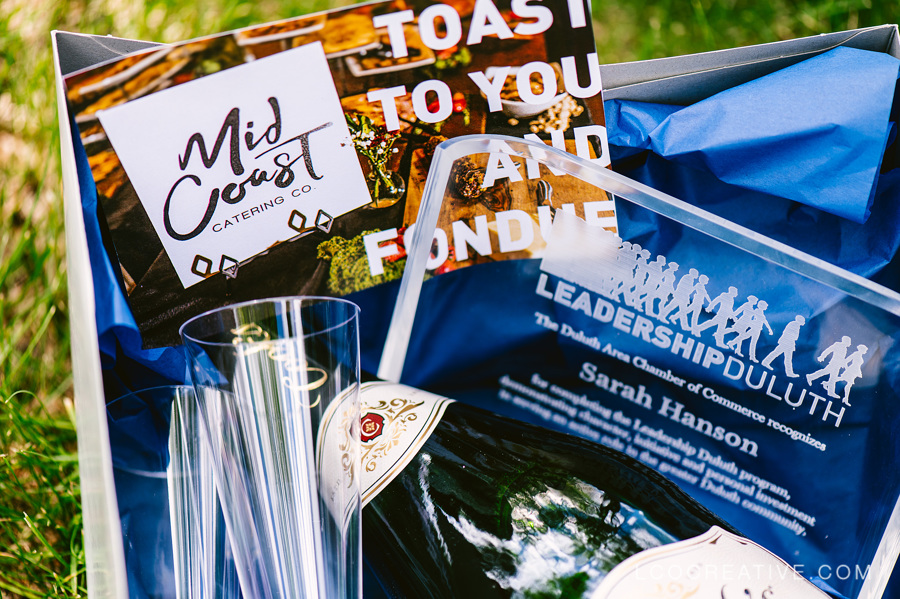 On Thursday, a virtual ceremony will commence to recognize the hard work completed throughout the ten-month program. The evening's presenters include: Hilary Hodgman, Steering Committee Chair; Kim Chick, Steering Committee Member; Kate VanDaele, 2020 LD Class Representative; Steering Committee Members Tonya Loken and Julie Visger will present a toast to the Class of 2020 and the formal presentation of Graduates; David Ross, President and CEO of the Duluth Area Chamber of Commerce; and Martha Bremer, Director Leadership Duluth program for the Duluth Area Chamber of Commerce.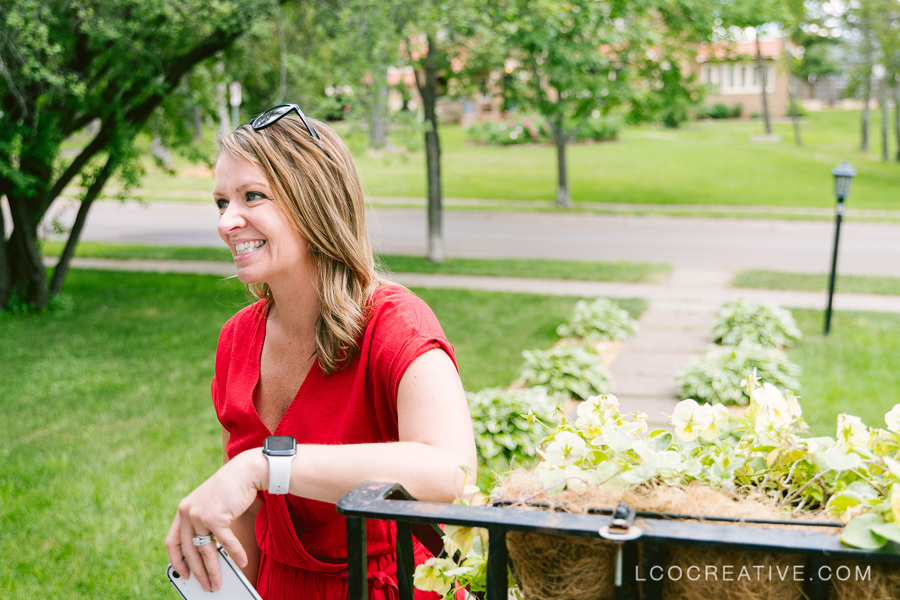 Developed by the Duluth Area Chamber of Commerce, Leadership Duluth is a comprehensive leadership training program.  Leadership Duluth educates participants about Duluth's cultural and business history, as well as the current issues facing the Duluth area.  The program focuses on the elements necessary to develop leaders who are invested in community health. In its 32 years, more than 1,300 area professionals have completed the Leadership Duluth program.
Join us in extending a virtual toast in congratulations to the
2020 graduating class of Leadership Duluth:
Emily Anderson,
Essentia Health

Katherine Becker,
St. Luke's Hospital

Daniel Berg,
National Bank of Commerce

Paula Castleman,
United Piping Inc.

Sara Cole,
Duluth Area Family YMCA

Gregory Cooper,
TKDA Architects and Engineers

Phil Davidson,
Creative Arcade

Eric Dott,
Barr Engineering Company

Lindsey Dueland,
Northwestern Mutual

Mark Evans,
The Jamar Company

Jean Farmakes,
LHB, Inc.

Sarah FitzGerald,
Wells Fargo

Mary Garness,
St. Louis County

Ryan Gigliotti,
148th Fighter Wing

Eric Goetz,
Life House, Inc.

Elizabeth Hanson, UnitedHealth Group – Optum

Sarah Hanson, Members Cooperative Credit Union

Nathan Hartman, Western Lake Superior Sanitary District

Grant Hauschild,
Essentia Health Foundation

Jessica Hehir,
Flint Group

Hillary Heinz,
Whole Foods Co-op

Ruth Heitke,
ZMC Hotels

Michael Henderson,
Merrill Lynch/Bank of America

Blake Johnston,
U.S. Bank

Michael Kerr,
Bent Paddle/Heaven's Best

Steve Klinga,
UnitedHealthcare

Courtney Klow,
Fleet Farm

Melissa La Tour, Junior League of Duluth

Brittany Lind,
Greater Downtown Council

Elizabeth Mayne,
Head of the Lakes United Way

Janie Moore,
Entrepreneur Fund

Jessica Natus,
Wipfli LLP

Sara Niemi,
Program for Aid to Victims of Sexual Assault (PAVSA)

Brian Peltier,
Fryberger Law

Matt Privette,
Real Living Messina & Associates

Connor Randall,
Republic Bank

Jennifer Riden,
UMD

Darlene Rossetti,
ALLETE, Inc.

Samantha Schmidt,
Braun Intertec

Pamela Schmitt,
Minnesota Power/ALLETE

Karl Schuettler,
The Northspan Group, Inc.

Samantha Smingler,
Great Lakes Aquarium

Zach Steinhoff,
Northwood Children's Services

Gracia Swensen,
CHUM

Wilson Taylor,
American Engineering and Testing

Robby Terry,
DECC

Jeff Ubl,
Barr Engineering Company

Matthew Vaillant,
North Shore Investments & Trust

Kate Van Daele,
City of Duluth

Amanda Van Kilsdonk,
Essentia Health

Bill Whiteside,
RSM US LLP

Steve Wick, Arrowhead Regional Arts Council
And, of course, we also need to thank the Leadership Duluth Steering Committee – a group of enthusiastic volunteers who work hard to guide and develop the LD program.
Leadership Duluth Steering Committee:
Martha Bremer, Duluth Area Chamber of Commerce – Director of Leadership Duluth
Hilary Hodgman, Wells Fargo Home Mortgage – Steering Committee Chair
Tonya Loken, Essentia Health – Steering Committee Chair Elect
Robert Bubalo, RBC Wealth Management
Kim Chick , ZMC Hotels
Mary Crandall-Johnson, UnitedHealth Group
Jason Crawford , Bell Bank
Ben Fagerlie, Northern Neurosurgery and Spine
Molly Frank, UnitedHealth Group Optum
Kat Gerzina, DSGW Architecture
Betsy Hill, CareerForce
Don Kozlovski, MN Power Allete
Kelly Lussier, US Bank
Chris McCord, Udac
Anna Nelson , Members Cooperative Credit Union
Jon Otis, Duluth Fire Dept.
Julie Visger, Flint Group
Leadership Duluth mission:
To identify, educate and inspire leaders to take action. Designed to orient, develop and network existing and emerging leaders. Leadership Duluth inspires participants to take an active role in ensuring the health and prosperity of our area.
To learn more about the Leadership Duluth program, visit www.LeadershipDuluth.com.  If you have questions or would like application information about the 2020-21 Leadership Duluth class, contact LD Director Martha Bremer at mbremer@duluthchamber.com.