Fuse Duluth Hosts First In-Person Event since March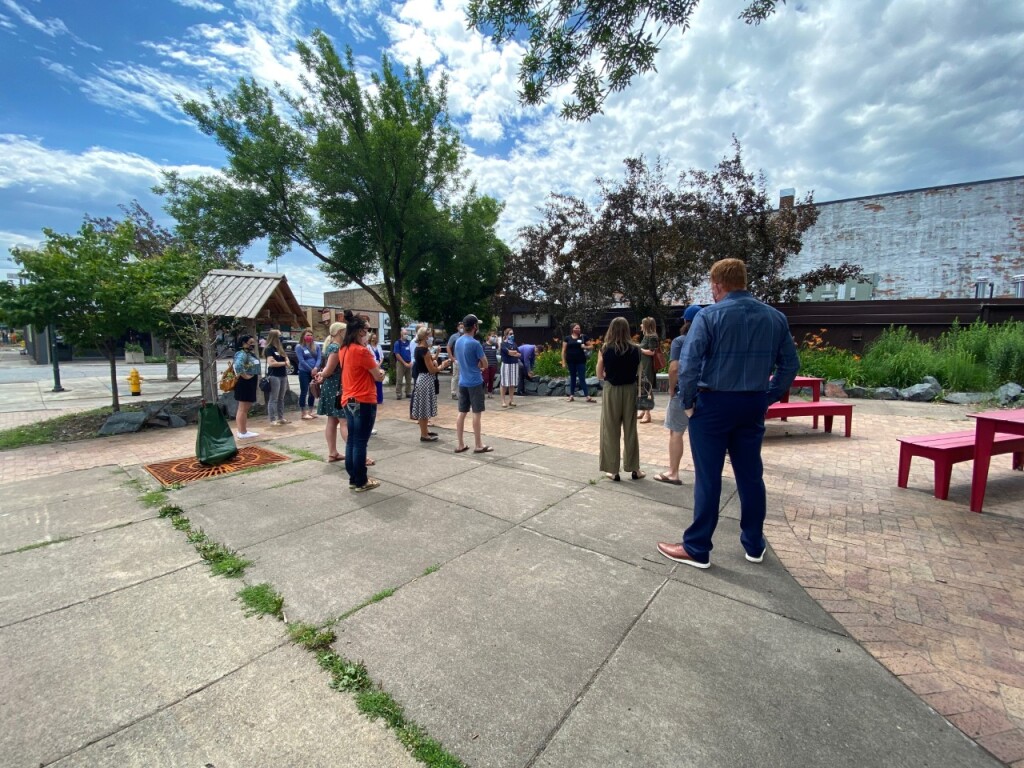 On Thursday, July 16, Fuse Duluth Young Professionals program hosted its first in-person event since Minnesota's Stay at Home Order in March. Together with the Fuse Leadership Council, we adapted Thursday's Ignite Your Fuse luncheon to accommodate new safety precautions such as face coverings and social distancing.
Ignite Your Fuse attendees gathered outside in the trendy Lincoln Park Craft District to depart on a walking tour and business showcase of the entrepreneur hub. The Fuse Leadership Council asked that all who attended arrive wearing a mask. Nametags were safely handed out by gloved volunteers. We also divided guests into smaller groups to embark on the tour.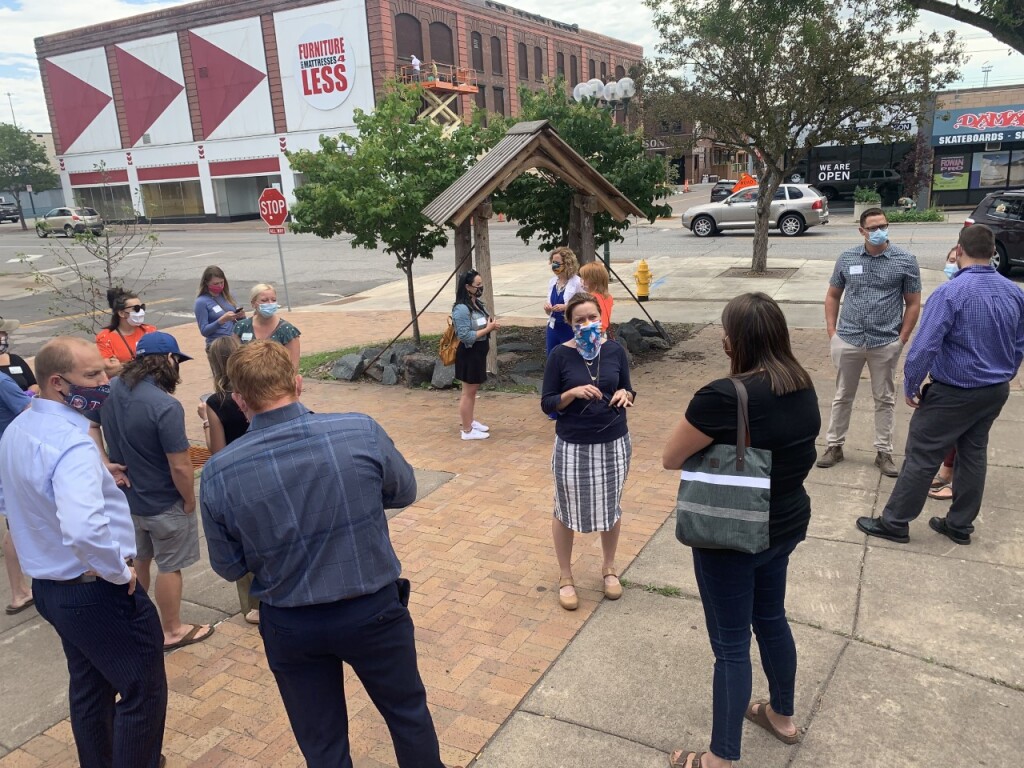 Tours included stops at DLH Clothing Store, Flora North Florist and Gift Shop, Frost River Trading Company, OMC Smokehouse, Love Creamery Ice Cream Shop, Bent Paddle Brewery and one of Lincoln Park's newest residents, North Shore Federal Credit Union. Each stop included an overview from the owner on why they picked Lincoln Park for their business and how they have adapted during COVID-19.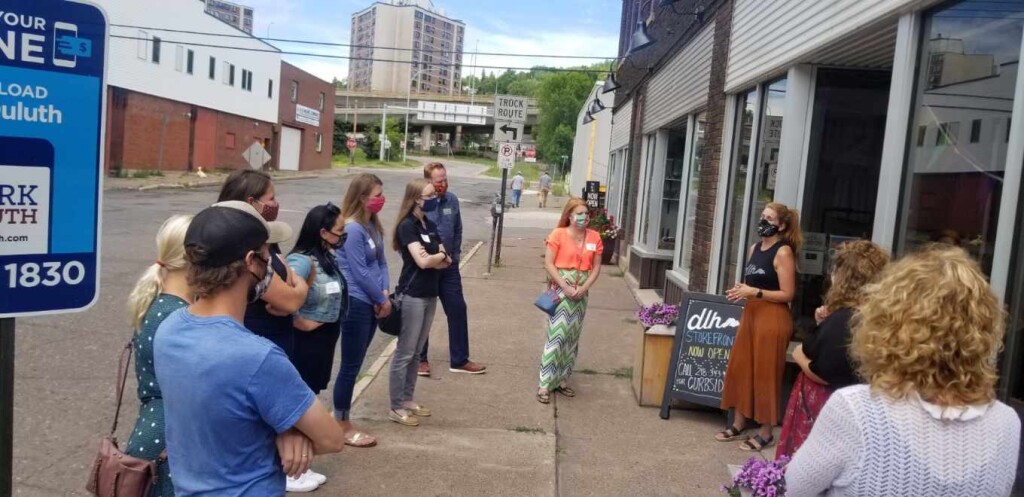 The event provided an insider look at what it takes as a successful business owner, how to roll with the punches and find the silver lining even during the most difficult times. Thank you to our friends at North Shore Federal Credit Union for sponsoring.
You could feel the sense of strong neighborhood connections and pride in their businesses. We enjoyed every minute of the opportunity to re-connect and make new connections with the Duluth business community. We look forward to offering more outdoor events, as we too, adapt to COVID-19 and ways to stay connected safe!
Throughout my six years of working for the Duluth Chamber it has become very clear that the Duluth business community thrives off of connections and relationships. COVID -19 has pushed us into adapting to technically engaging, which only works temporarily. Video chatting will never compare to the power of face to face conversations and interactions. We are excited to move forward with providing safe in-person events. There has never been a more important time for our community to come together to re-build and grow.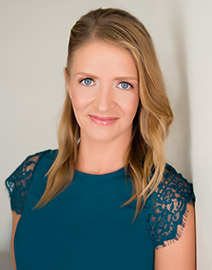 Martha Bremer
Director of Fuse & Leadership Duluth
mbremer@duluthchamber.com
Fuse Duluth is the young professional's division of the Duluth Area Chamber of Commerce. We work to attract and retain talent in our area through our networking and educational offerings. Fuse events and offerings are strategically created by a 16-person board that focuses on bringing relevant options that will maximize collaboration between generations, and develop lasting business relationships in our community.
To learn more about Fuse Duluth, visit FuseDuluth.com or contact Director Martha Bremer at mbremer@duluthchamber.com.