An Event Has Happened, Upon Which it is Difficult to Speak and Impossible to Remain Silent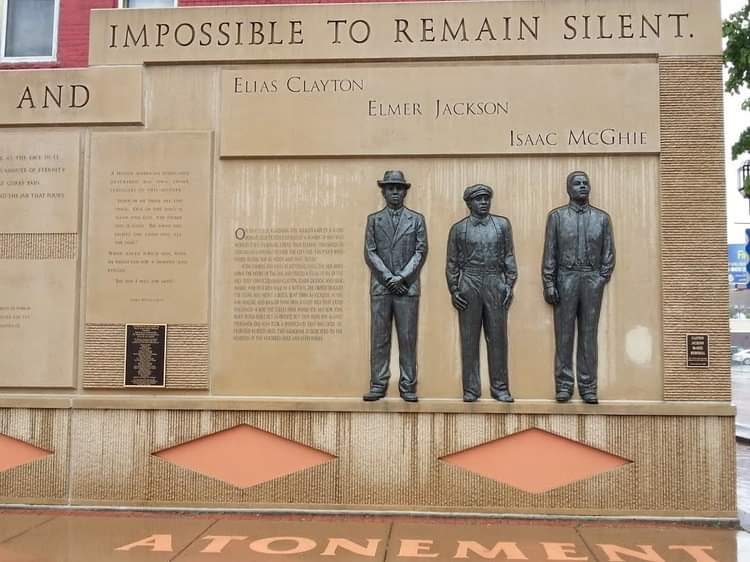 The largest, most prominent statement chiseled into the stonework at our community's transformational Clayton Jackson McGhie Memorial reads, AN EVENT HAS HAPPENED, UPON WHICH IT IS DIFFICULT TO SPEAK AND IMPOSSIBLE TO REMAIN SILENT. The statement speaks to a horrific event that occurred in Duluth.
On June 15, 1920, following the alleged rape of a young woman, police locked up a number of men who worked for a traveling circus. That evening, thousands of Duluthians gathered outside the City Jail. The police were under orders not to shoot, and they obeyed. With timbers and rails as battering rams, the mob broke down the doors of the jail and staged a trial of six of the men. They convicted three Black Men: Elias Clayton, Elmer Jackson and Isaac McGhie.
The crowd dragged the young men about a block, beat them as viciously as you can imagine, and hanged them from a light pole that stood diagonally across the street from where the Clayton Jackson McGhie now stands at 126 East Superior Street. Brave people spoke out in protest, but they were few against thousands. The rape allegations were never found to have merit.
Monday, June 15, is the 100-year anniversary of the Duluth lynchings. On May 25, 2020, George Floyd, a Black Man, had his life taken by a Minneapolis Police Officer, while he was handcuffed and pleading for his life. The lack of respect for human life from someone charged with upholding the law is devastating.
On June 10, George Floyd's brother, Philonise Floyd, made an impassioned plea to the U.S. Congress to prevent his brother's death from becoming just another name on an ever-growing list of Black Americans killed by police. He decried his brother's death as, "a modern-day lynching." He shared his remarks – just five days before we commemorate the 100-year anniversary of the Duluth lynchings.
We must ask ourselves what, if anything, has changed between what Philonise Floyd declared a modern-day lynching and the lynchings that occurred in our community one-hundred years ago. Our state and our country are clearly not where we need to be. There is no doubt that we must openly engage with our community to learn how we can move forward.
The Duluth Area Chamber of Commerce's leadership acknowledges how unconscious and conscious biases and prejudices can create impediments to positive change. Therefore, we pledge to fight against bias and prejudice and build on our work to nurture opportunity for every community member.
Our vision is to engage with individuals from all levels of the business and civic community, in a shared effort, to move our community forward. Our mission is to provide advocacy and collaborative leadership to initiatives which will serve our community. Consequently, we will collectively encourage a peaceful approach to finding equal treatment for our community members. We stand with the people who live and work in our beloved community who are negatively impacted by systemic racism. We will continue to rally for equality.
Additionally, we understand that we can do more to ensure the Chamber is inclusive, as well as safe from prejudice and intolerance. Be assured, we are listening. This listening will allow us to determine how we can truly honor Elias Clayton, Elmer Jackson, Isaac McGhie and George Floyd.
We will step up as leaders and as peace makers. There is much work to be done – together.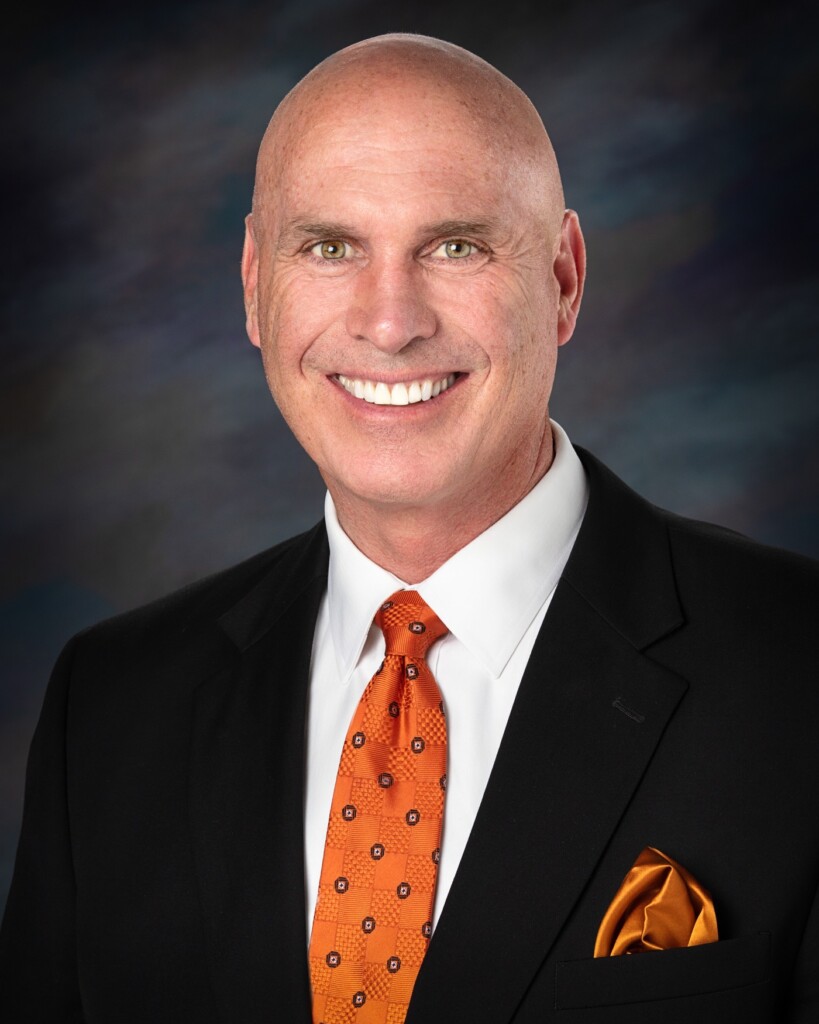 David Ross, Chamber President
dross@duluthchamber.com
Matt Baumgartner, Chamber Board Chair
June 12, 2020