Policy & Advocacy Updates: Election Day 2022
We have been asking for your feedback and appreciate you sharing your thoughts with us. What we've heard, loud and clear, is that members appreciate the Duluth Area Chamber's work around public policy and advocacy and want to see even more of it. That's exactly what we plan to do and have already started.
That is why Chamber President Matt Baumgartner has brought back to the policy position, which had been vacant for the past few years. That role is now coupled with the new Duluth Chamber Foundation which gives the Chamber, and its members, a vehicle to help fund several key initiatives including policy-based advocacy. I am honored to now be serving as Vice President of Strategy and Policy for the Duluth Area Chamber of Commerce and the Executive Director of the new Duluth Chamber Foundation.
I look forward to working with you and will occasionally send policy and advocacy related updates, like this, to help keep members informed of the work we are doing around policy and ask for your input and insights. You are also always welcome to contact me directly anytime, dfanning@duluthchamber.com, if you have questions, concerns or just wish to discuss policy related topics and how the Duluth Chamber may be able to be of assistance.
Below is some of the work we've been engaged in this past month:
Thanks for supporting the work of the Duluth Area Chamber, the Duluth Chamber Foundation, and helping support and invest in our community!
In solidarity,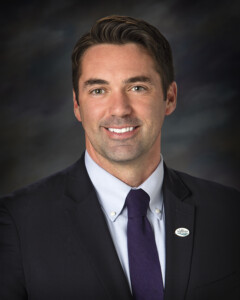 Daniel Fanning
Vice President of Strategy & Policy
Executive Director of the Chamber Foundation
dfanning@duluthchamber.com
Direct: (218) 740-3743
Cell: (218) 260-3597
The Duluth Area Chamber of Commerce serves as the premier advocate for commerce and industry by facilitating interaction among business, government, education, labor, and the greater community by actively creating innovative opportunities for business to advance within local and global economies and encourages fairness in the political process by serving to help educate our members rather than endorsing or supporting political parties or affiliations.
You may also be interested in:
Leah Kohlts
View recordings of the 2023 Candidate Forums, courtesy of the Duluth News Tribune: Duluth School Board District 3 (Henry Banks, Loren Martell) and At-Large (Allana Oswald, Stephanie Williams) Duluth Mayor (Roger Reinert, Emily Larson)
Leah Kohlts
The Powering Inclusion Summit, hosted by the Center for Economic Inclusion, is a powerful day featuring hundreds of the leading changemakers who are building wealth and opportunity in housing, economic development, business growth, and more
Chris Johnson
For more than three decades, Leadership Duluth has been educating and empowering Duluth area leaders to take an active role in the betterment of their community and workplaces.  Join us in congratulating the Leadership