Toolkit: Diversity and Inclusion Employer Action Guide
The business community plays an important role in creating a welcoming community that will attract and retain skilled workers from diverse backgrounds.  Studies show that while employers may believe they are creating an inclusive environment within their organization, their employees are not experiencing it. To close that perception between what employers think they're doing right and what their employees are actually experiencing, if nationally we close that perception gap by 50 percent in the United States, it would add more than $1 trillion dollars to the U.S. GDP.
With Duluth's future workforce more diverse than it has ever been, employers must understand the role they play in establishing a thriving, inclusive community.
"It is critical as leaders in our region that diversity and inclusion are practiced in every aspect of our lives – starting with the workplace," states Martha Bremer, Director of Fuse and Leadership Duluth at the Chamber, and host of last week's Forum. "The toolkit created by the Workforce Board is a phenomenal resource for area businesses to utilize as they gain an understanding of the societal and business value of Equality."
Stream the Forum
On Thursday, January 21 the Duluth Area Chamber of Commerce hosted a productive conversation about honoring diversity in the workplace. This discussion set out to change the notion that diversity is something not to mitigate, but rather to see recognize inclusion as an asset for our employers and our businesses to be able to compete in this economy. We welcomed 250 guests to the live-stream, that is now available for you to view at a time that best suits your busy schedule.
We encourage you to watch the hour-long program, where we learned from esteemed panelists on the importance of diversity, and building an inclusive regional economy:
Carl Crawford, Human Rights Officer, City of Duluth,
Tawanna Black, Founder and CEO, Center for Economic Inclusion,
Elena Foshay, Director, CareerForce,
and hosted by the Chamber's Director of Fuse and Leadership Duluth, Martha Bremer.
This Chamber Forum sponsored by the Duluth News Tribune.
Toolkit: Diversity and Inclusion Employer Action Guide
We are also delighted to share the Duluth Workforce Development Board's Diversity & Inclusion Employer Action Guide. This resource is aimed at employers to provide practical tools and tips related to recruiting, hiring, onboarding, and retaining diverse employees. The Toolkit details the end goal, best practices and tools to improve diversity and inclusion, and suggests metrics to measure change within your organization. By taking the actions in this guide, employers in our community will help move the needle on workforce disparities and provide equitable access to wealth and opportunity.  Employers can be stewards of inclusivity; this toolkit can help lead the way.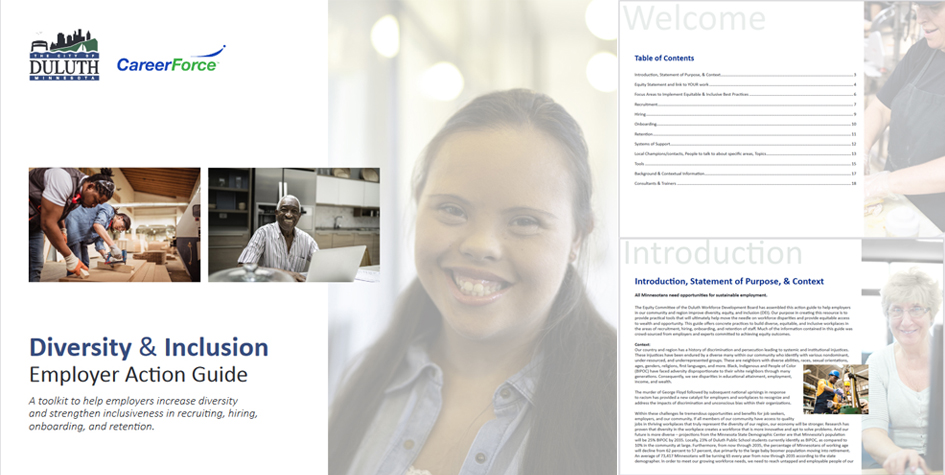 Click here to access the Diversity and Inclusion Employer Action Guide.
---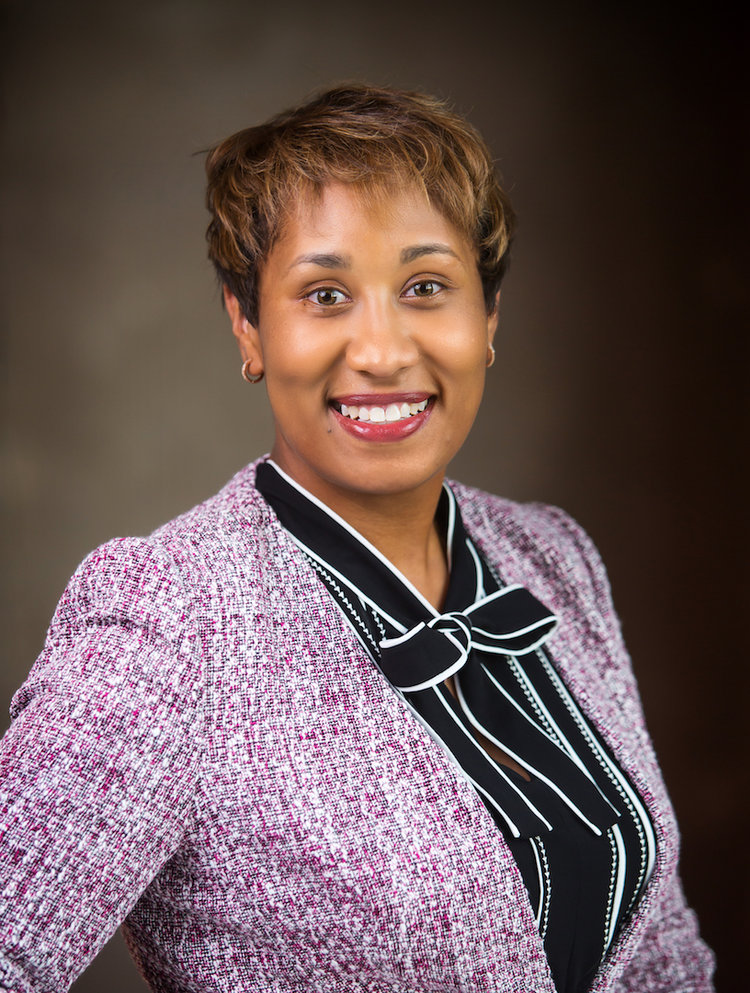 About Tawanna Black, Founder and CEO of the Center for Economic Inclusion
Ms. Black launched the Center for Economic Inclusion in 2017. The Center for Economic Inclusion was the nation's first organization dedicated exclusively to creating inclusive regional economies by equipping public and private sector employers to dismantle institutional racism and build shared accountability for inclusive economic growth.
https://www.centerforeconomicinclusion.org/
About the Duluth Workforce Development
The City's Duluth Workforce Development (DWD) Department has been serving the Duluth community since 1968 with quality employment and training services.  As a partner in CareerForce, we are a key part of Minnesota's career development and talent matching resource offering a variety of programs and services to career seekers and employers.
https://duluthmn.gov/workforce-development/
About Fuse Duluth
Fuse Duluth is the young professional's division of the Duluth Area Chamber of Commerce. Fuse works to attract and retain talent in our area through our networking and educational offerings. Fuse is a valuable resource for young professionals looking to shape their future and the community they live in, for employers seeking to recruit local talent and for anyone who is looking for professional development offerings.
About the Duluth Area Chamber of Commerce
The Duluth Area Chamber of Commerce serves as the premier advocate for commerce and industry by facilitating interaction among business, government, education, labor, and the greater community by actively creating innovative opportunities for business to advance within local and global economies and encourages fairness in the political process by serving to help educate our members rather than endorsing or supporting political parties or affiliations.