Support Local with our Spring Guide
Member to Member Spring Specials
Shop Local | Eat Local | Support Local | Gift Local
We encourage you to shop local, eat local, support local, and gift local utilizing our 2021 Spring Guide below. Browse the offers and click to read more. These businesses are members of the Duluth Area Chamber of Commerce.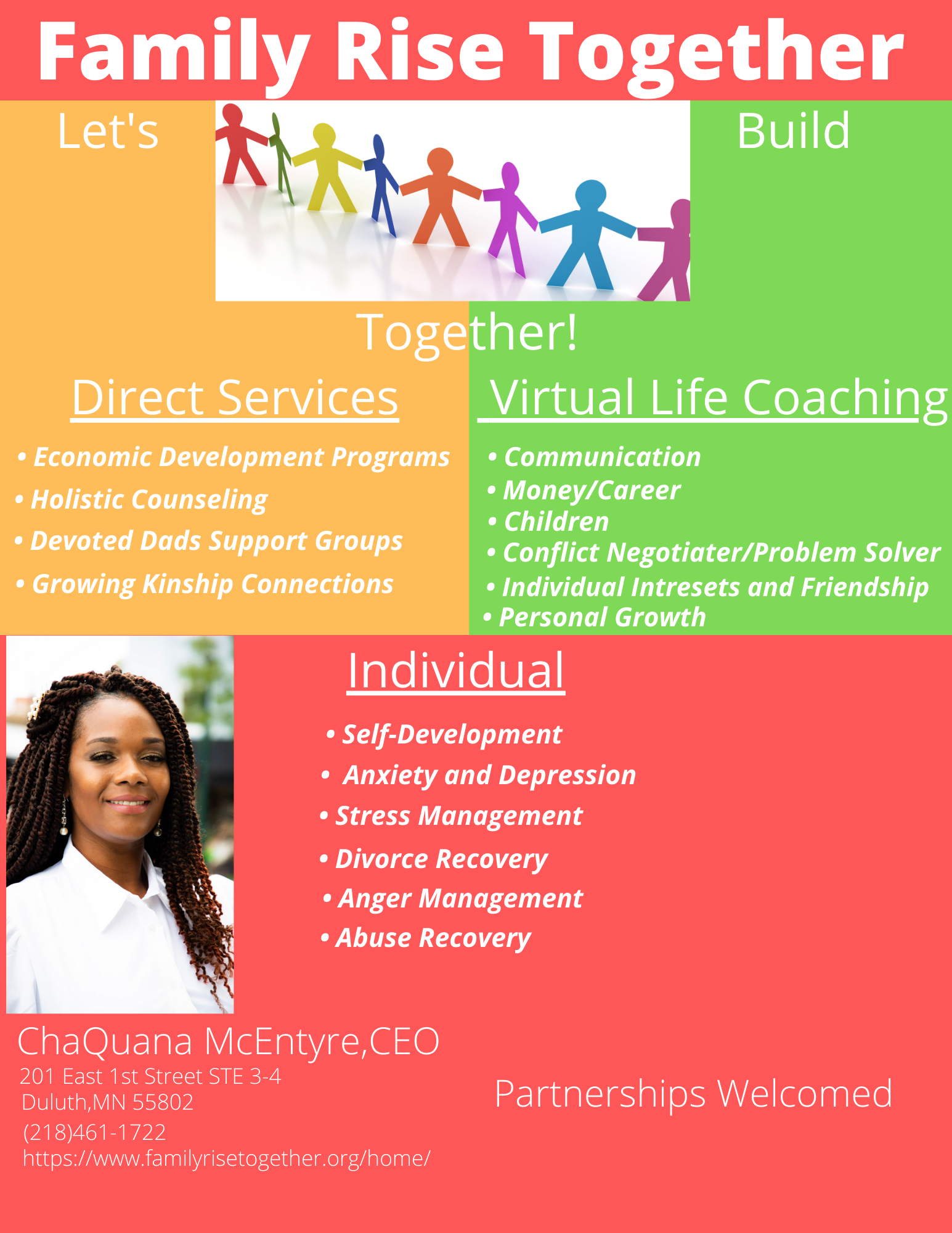 Family Rise Together
The purpose of Family Rise Together is to help strengthen family unity by engaging the absent parent into children's lives to establish family values, social roles, and participation in the community. We currently provide technical assistance in economic development/business, kinship connection/ advocacy, and life coaching.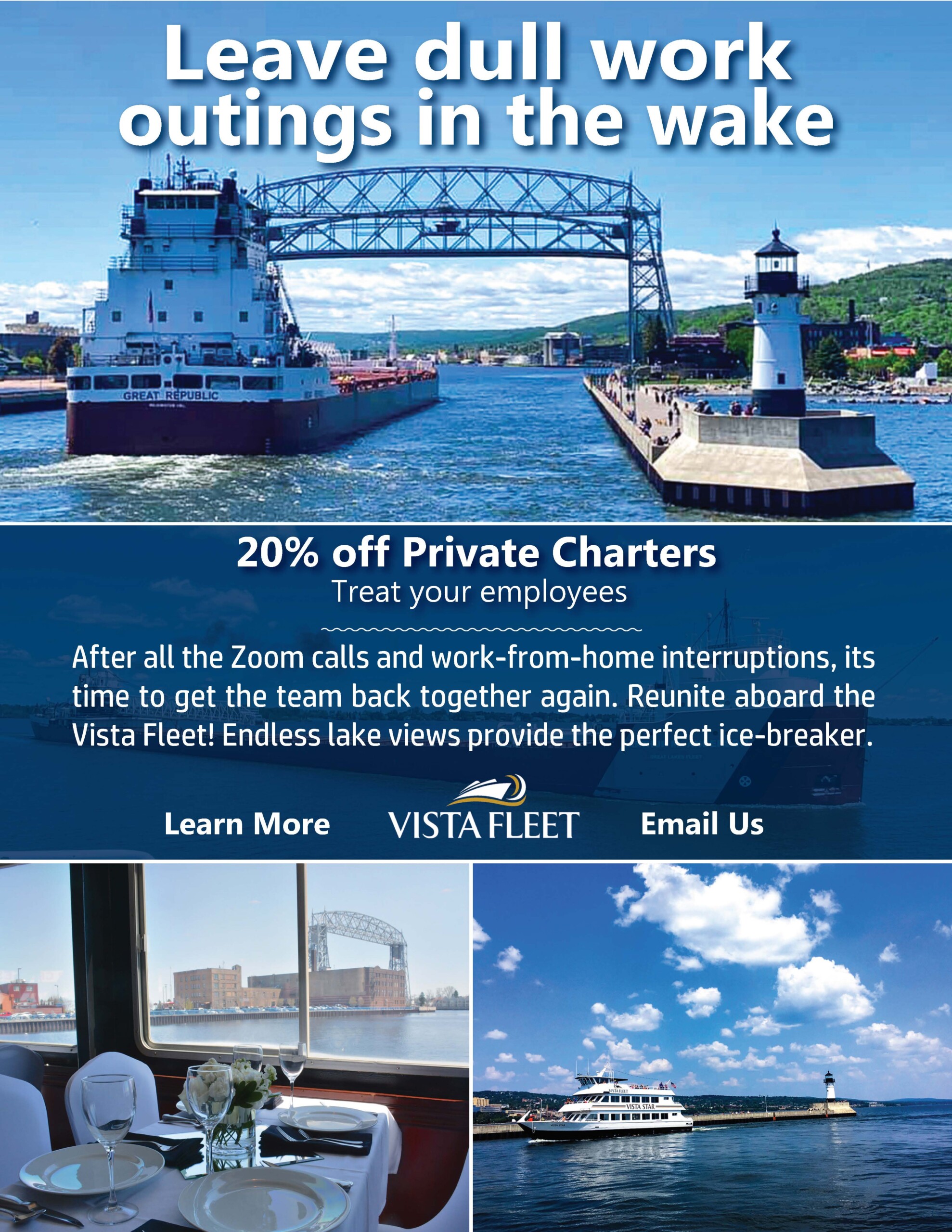 Vista Fleet
Treat your employees, guests, or clients to an incredible on-the-water experience. Breakfast, afternoon tours, after-hours cocktails, or a full scale dining experience aboard the Vista Fleet will leave your guests wow'd and inspired. Lake Superior and the Duluth harbor provide the perfect backdrop to any work outing!
Must mention 20% off during booking.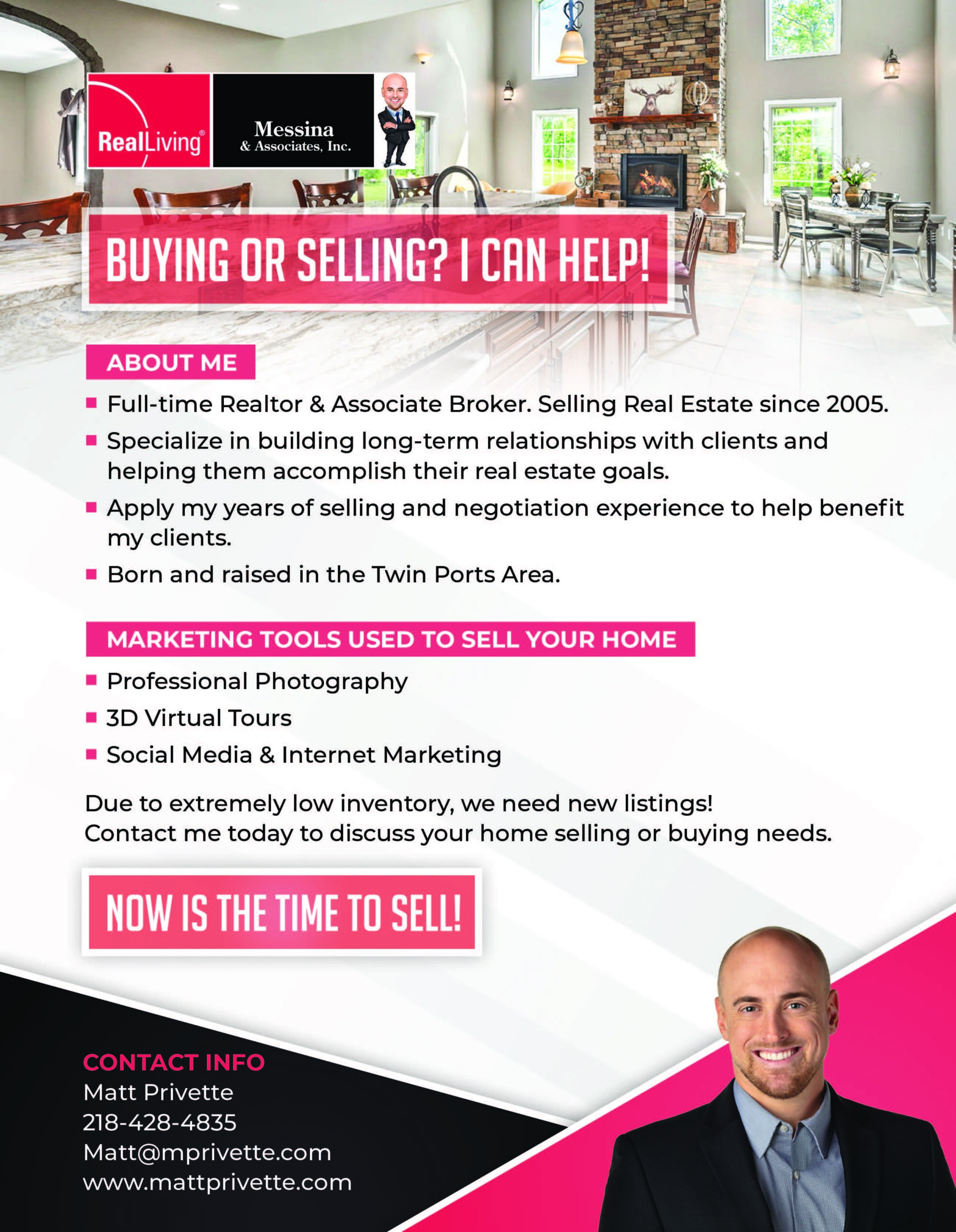 Matt Privette
Real Living Messina & Associates
Looking for a home that will meet your wants and needs? Matt Privette has been a full time Realtor and Associate Broker helping buyers and sellers since 2005. Matt specializes in building long term relationships with clients and helping them accomplish their real estate goals.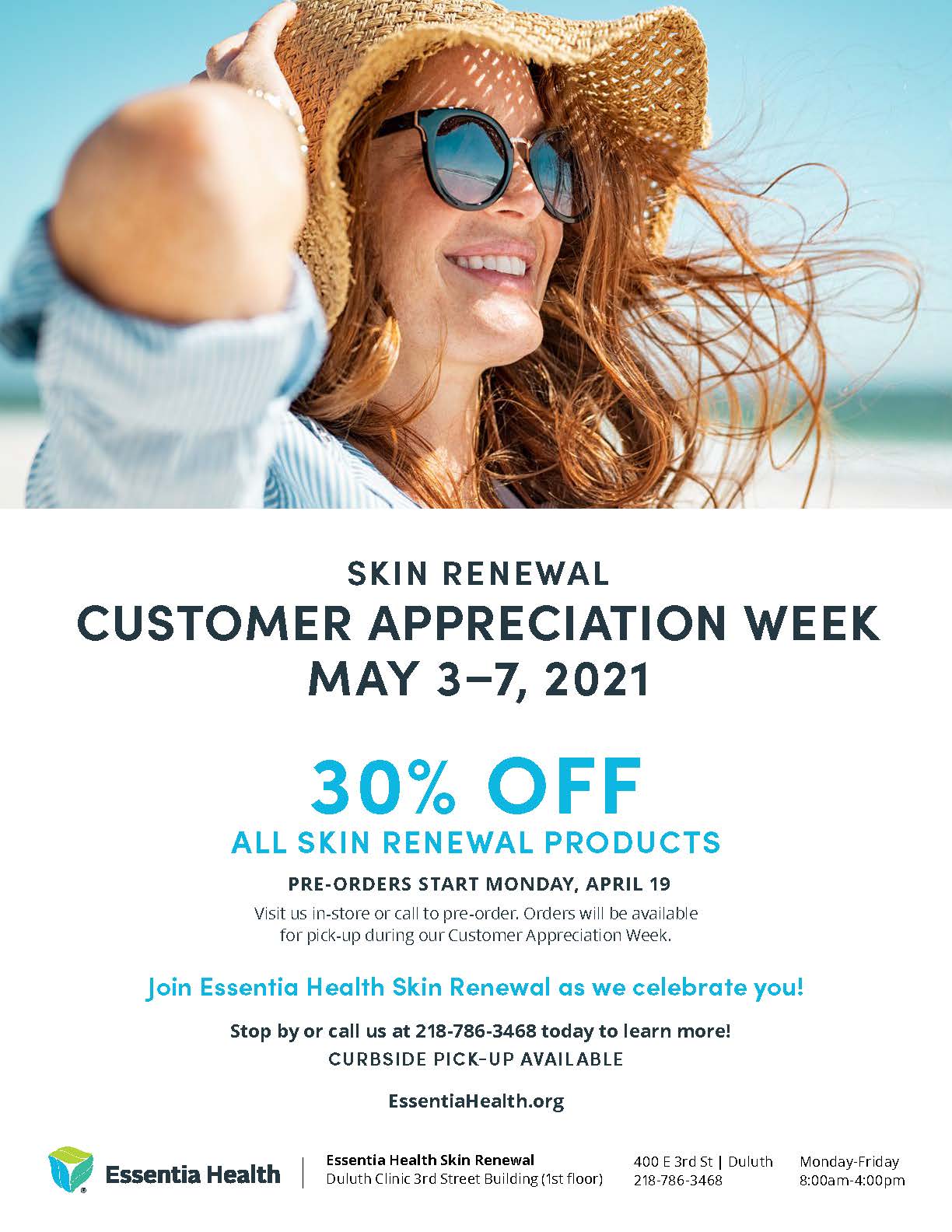 Essentia Health Skin Renewal
At Essentia Health Skin Renewal, give yourself a boost of confidence and a healthy glow with products and services designed to alleviate common, appearance-related concerns. You can depend on our experienced team for gentle, effective treatments in a comfortable environment.
Learn more today by calling 218-786-3468.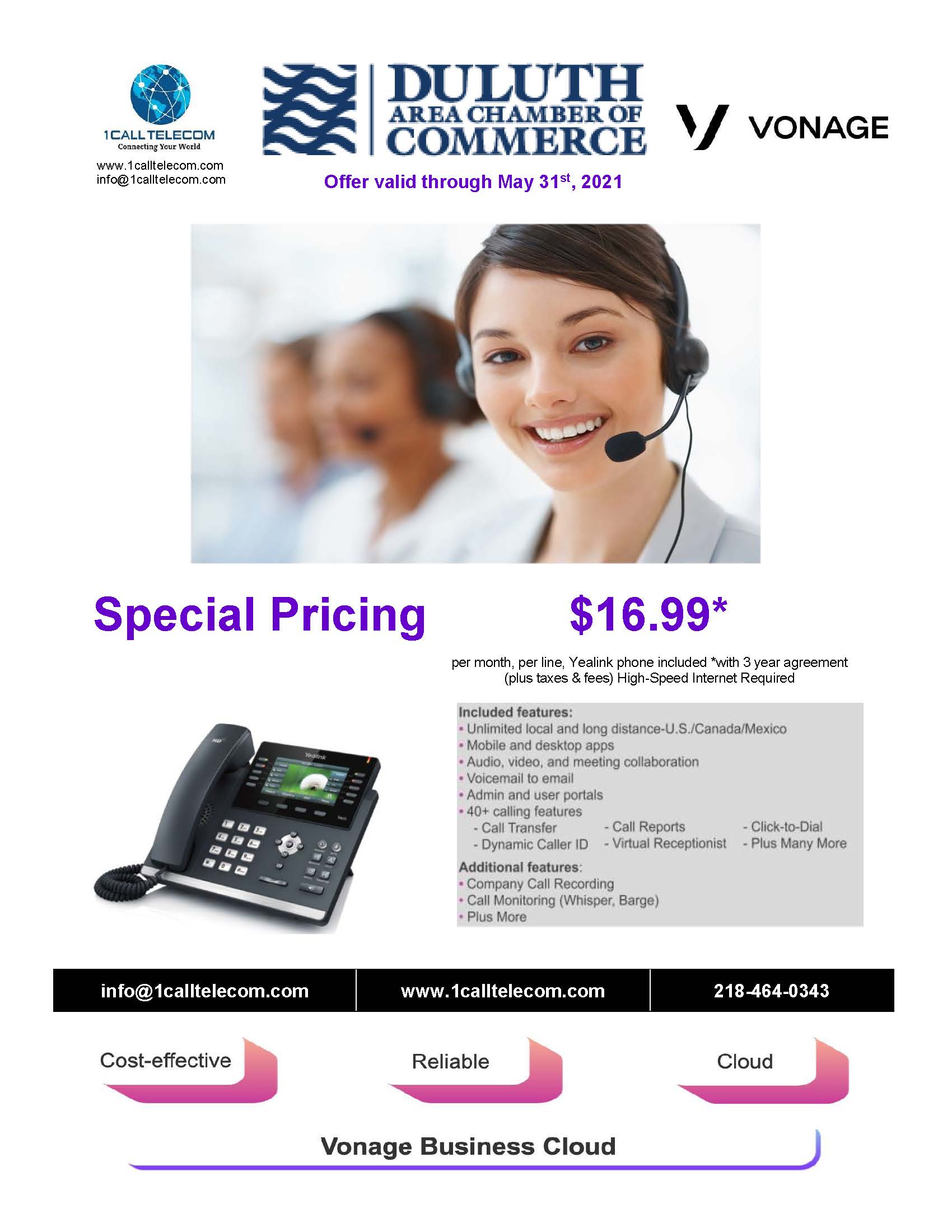 1 Call Telecom
Save up to 50% on your phone charges…$16.99 per line (phone included) Vonage Business Unified Communications as a Service (UCaaS) offer for members of the Duluth Chamber. Installation, training and support provided at no charge by local Twin Ports member 1 Call Telecom (www.1calltelecom.com; 218-464-0343)