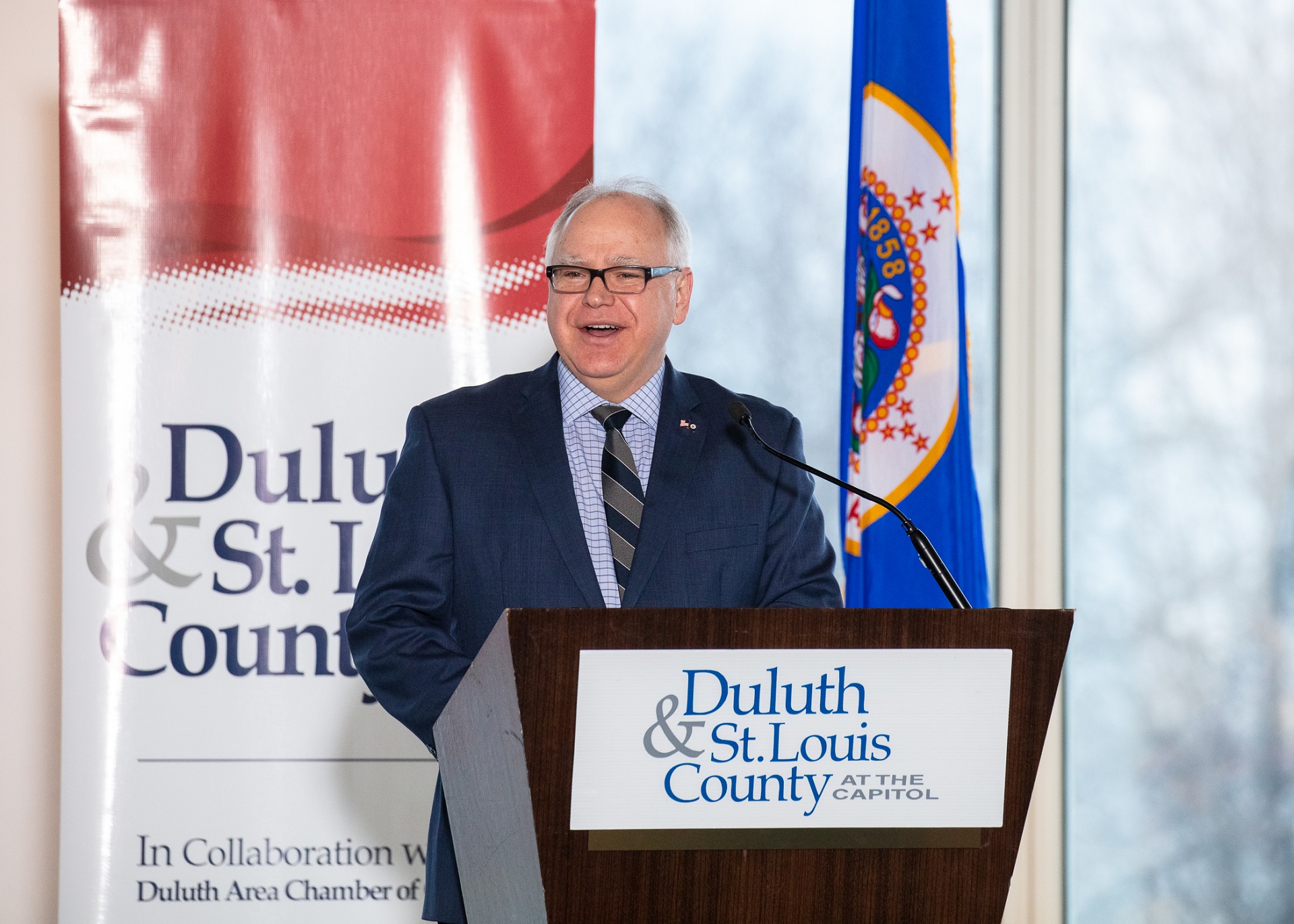 Duluth & St. Louis County at the Capitol 2021
Announcement: Governor Walz to Keynote Chamber's Legislative Gathering
To RSVP for the Duluth & St. Louis County at the Capitol Days event, click here.
The Duluth Area Chamber of Commerce is delighted to announce Minnesota Governor Tim Walz has confirmed his keynote presentation at an early morning virtual gathering. The 24th Annual Duluth and St. Louis County at the Capitol Days will span two days, with Gov. Walz presenting on Thursday, March 4, 2021.
In its 24th year, Duluth and St. Louis County at the Capitol Days is the largest regional advocacy event in the state. This event is coordinated by the Duluth Chamber and traditionally attracts over 500 people from Northeastern Minnesota. Throughout the day, Duluthians and Northeastern Minnesotans meet face-to-face with legislators from all over Minnesota. The same evening, legislators and their staff join the contingency at an informal reception designed to promote continual dialogue. As a result of this event, lawmakers at the Capitol hear about our region's legislative initiatives directly from voters.
Needless to say, the event will look different this year.
The COVID-19 pandemic has drastically impacted our region. It is critical to share with our elected officials how the 2021 legislative session can support Northeastern Minnesota through this pandemic and beyond.
Events and lobby teams will meet virtually, a strategy supported and encouraged by our connecting points at the Capitol. Duluth and St. Louis County at the Capitol Days is an effective approach to illustrate how investing in our region impacts the entire state. Just last year, the Minnesota legislature passed a bonding bill that brought $125 million in funding to Northland projects.
Although we cannot meet in person,
We remain committed to bringing the Northland voice to our leaders.
Our Chamber is working with the City of Duluth and St. Louis County, along with several community stakeholders to bring the voice of Northeastern Minnesota to elected officials. Together with a unified voice, the event aims to share community challenges, strengths, and how we seek their support at the 2021 legislative session.
Duluth & St. Louis County at the Capitol Schedule of Events:
D&SLC Grand Reception

Wednesday, March 3, 2021
4:00pm – 6:00pm

Participants will connect on Gatherly for the D&SLC Grand Reception. This innovative technology will create an engaging networking event with local leaders, legislators, and community members. The is free to attend. Participants will be emailed a link prior to the event with the ability to come and go as they please during the event.

D&SLC Legislative Gathering with Governor Walz

Thursday, March 4, 2021
8:30am – 10:00am

The Legislative Gathering (formally Legislative Breakfast) will be hosted virtually on Zoom. Minnesota Governor Tim Walz will keynote the presentation, with more local elected officials invited to join. The event will provide an update on the 2021 legislative session.

$15 to attend

Registration is required in order to gain access to the virtual events.
The Chamber will be publishing a 2021 Legislative Priorities Booklet, detailing how each industry seeks support from elected officials this year. The booklet will be mailed to Minnesota legislators, event sponsors and stakeholders, and distributed via email to Chamber members in the coming days.
Thank you to our 2021 Duluth & St. Louis County at the Capitol Sponsors: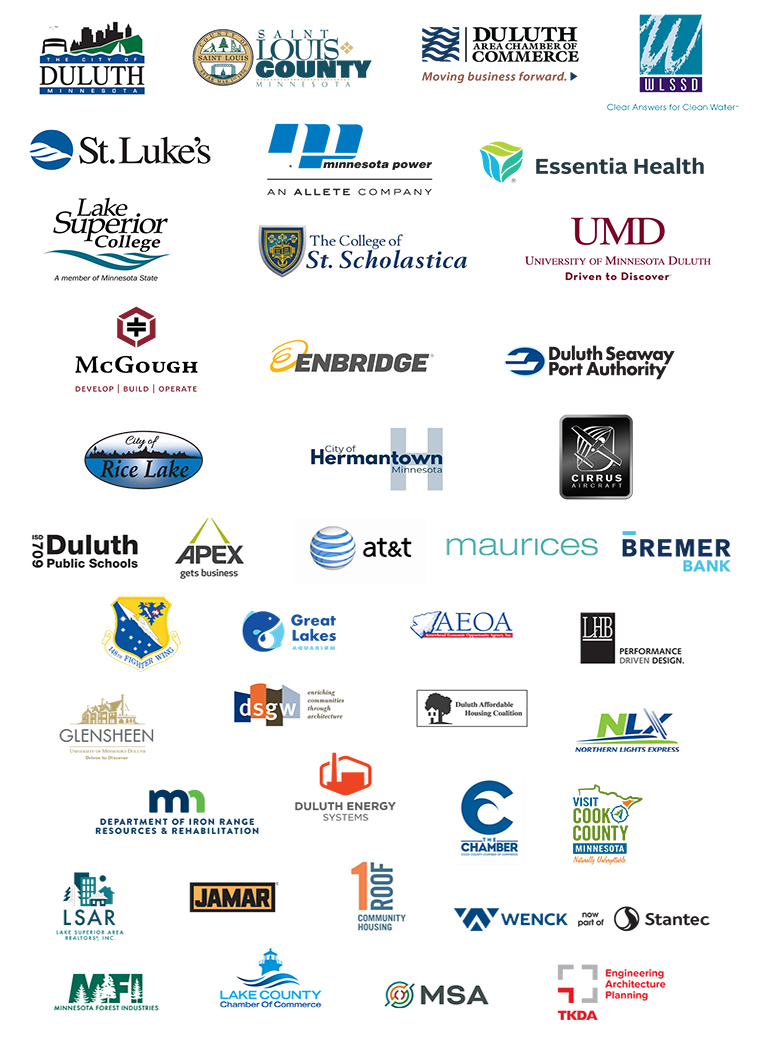 The Duluth Area Chamber of Commerce serves as the premier advocate for commerce and industry by facilitating interaction among business, government, education, labor, and the greater community by actively creating innovative opportunities for business to advance within local and global economies and encourages fairness in the political process by serving to help educate our members rather than endorsing or supporting political parties or affiliations.
Helpful Links:
Click to Read 2021 Priorities Booklet (link coming soon)